Prof Saied M. Darwish
Academic rank and positions: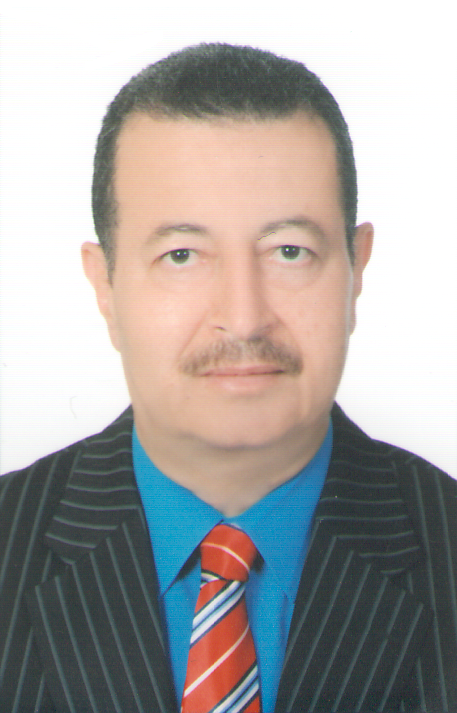 Professor of Industrial Engineering, Industrial Engineering Department, KSU.
Vice Dean of Advanced Manufacturing Institute, King Saud University,
DEGREES &   EXPERIENCE
Ph.D., Birmingham University, U.K., 1987. Thesis title: "Adhesive bonding of metal cutting tools".
M.S., Egypt, Assiut University, 1978. Thesis title: "Visco-plastic behavior of metals under tensional impact and axial thrust".
B.S., Egypt, Alexandria University, Alexandria, Egypt, 1975.
25 years of experience in the field of manufacturing engineering
INDUSTRIAL EXPERIENCE
Running consultancy work for Saudi Royal air and Land forces.
Saudi Arabian Standards Organisation (SASO) : Chairman of the mechanical Product committee since 1993 and consultant for road Saftey commette.
The Aluminium Company of Egypt (1988-1991):The aluminium company of Egypt is one of the leading companies in the middle east for aluminium smelting. For the purpose of developing its production line by transfering the production technology from the soderberg to the pre-backed technology,

I was nominated with two other professors  as members for the  company higher committe for R&D to initite an R&D unit for the company and the mission was to prepare a group of freshly graduated engineers for the research and development purposes for the company.

I have also participted in  a project to build and design a 30 tons holding furnace for the company which has been built and exported to Jordan.

Marwin Cutting Tools, Limited, Leicester, U.K. (1983-1986):Marwin cutting tools, UK is one of the world leaders in  metal cutting tool manufacturing.  The policy of the company is to introduce new products regularly. I was supported by Mrwin company for the development of bonded metal cutting tools for the first time.
The work resulted in European Patent No. 0058152 (dated 29.08.84) with Marwin Cutting Tools,
Saudi Land Force  (2008- present): Building a data base for all spare parts avilable with all technical specification, saftey regulations and manfactring enterprises for future production.

The project resulted in implementing the reverse engineering  tools for the production of some critcal spare parts. The spare parts are now approved internationally and exported by the land force to other countries.

Saudi Air Force (2007- present): Implementing the reverse engineering  technique  for the production of some sophisticated elctrical and mechanical parts. These parts are now tested and approved.

This encourage the air force to establish a center for local manufacturing of spare parts.

Center of Manufacturing Technology Transfer, KSU, Saudi Arabia (2009- presnt): King Saud University is the largest instiute of higher education in the Kingdom of Saudi Arabia and is ranked 197 in webmatrix 247 in the Qtimes and among the first 500 in Shengahy worldwide. In order to preserve its ranking KSU established a 17 development programs. Of the most imortant programs is the Center of Manufacturing Technology Transfer. The main purpose of the center is to make practical environment avilable for its students.

The center have been engaged in some stratgic product such as automotive development, design and manufacturing of industrial assembly line and the design and manufacturing of small lighweight aeroplanes.

Project Manger First Arbian SUV Car Saudi Arabia (2009- presnt):: Based on the development program, KSU was to create a vehicle with characteristics suitable for the Arabian Gulf region.

I have been appointed as the project manger. The project resulted in a Styling model  at Geneva motor show March 2010 and a full running prottype will be presented at KSU in Riyadh May 2010.

The Advanced Manufacturing Institute. Co-fonder of the institue then working as a Vice-Dean for Technical Affairs.The institution include The micr-machining chair, The x-center of Technology Transfer and The cener of Excellence for Materais. This istitute is mainly concerened with innovation and collaboration with industry.
 U S A Patents
Tooth Extraction Tool, US Patent:  US 8,517,730, B2 Date of Patent: Aug. 27, 2013. Golden medal in Geneva Innovation 2014.

US Patent D 679, 628 S (April ,2013) An Automobile Body Concept Design).

International patent No (US-2011- 0177473-A1)  (Disposable Dental Hand piece) Published July, 2011.

European patent No (EP 12170166)  (Computer implemented method of preoperatively determining the optimized external shape of a prosthetic femoral hip stemAcquired on 31 May, 2012.